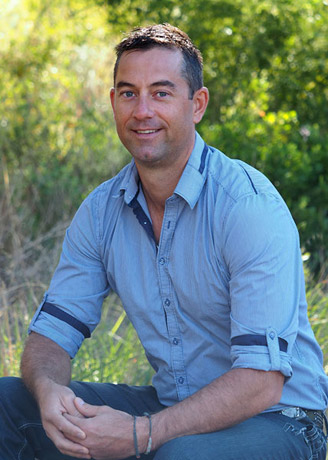 Jarrod Cooper is Principal Naturopath at The Naturopath Life. Jarrod has a Bachelor of Science in Naturopathy and is also a qualified life coach with the CHEK institute. He is a practising member of the Australian Natural Therapies Association of Australia (ANTA) and has practised in the health industry for many years.
Jarrod adopts the simple philosophy that a healthy mind and body must be achieved through adequate and educated attention to eat well, sleep well, move well and think well. These are basic fundamentals of life that we can all stray from when things get tough.
Jarrod can assess your lifestyle, recommend a range of diet and lifestyle modifications if required and prescribe a targeted treatment protocol to address any imbalances or health problems you may be facing.
He specialises in thyroid disease, adrenal fatigue, MTHFR, mood disorders, pyrrole disorder, gut health, detoxification and disease prevention in general. Jarrod uses nutritional and lifestyle assessment, herbal medicine, homeopathy, nutrient and mineral therapy, specific diagnostic testing and screening to achieve the wellness goals of his clients.
On a personal level, Jarrod enjoys the beach, bodyboarding, tennis, qi gong, scuba diving, fishing and the outdoors. He has a passion for health, loves sharing his knowledge in this area and looks forward to assisting you in your health journey.